Tanganyika Instant Coffee Public Limited Company (TANICA PLC)
Was established as Tanganyika Instant Coffee Company Limited (TANICA LTD) under Companies ordinance (Cap. 212) on 30th September, 1963 as a limited liability company. The factory started production of instant coffee powder in 1967.
Initially the factory was managed by Lyons, until 1972 and then by Nestle until 1982 when it started being managed locally. A few machinery changes were made by Nestle, but fundamentally the factory remains as it was designed. It produces pure spray dried instant coffee powder by roasting green beans, grinding them, extracting coffee soluble and hydrolysed coffee soluble by counter current hot water extraction at pressures up to 16 atmospheres, and drying this extract by spraying it into a co-current hot air tower; the machinery is mostly original.
Inputs are coffee beans grown by local small farmers, water extracted from Lake Victoria and treated in the plant, electricity from grid source with diesel generator back up, diesel oil for steam raising and furnace oil for dryer air heating. It remains to date the oldest instant coffee factory in East and Central Africa and one among four in Africa.
TANICA has been a state-owned company since inception until it was privatised in 2004 and the small coffee farmers in Kagera Region, through their unions, KCU and KDCU together with an umbrella co-operative organisation in the country, TFC (Tanzania Federation of Co-operatives) put up a bid in an open tender and purchased the Government shares in January 2005.
The smallholders have partner organisations that promote coffee ales and production of organic coffee through fair trading. The partner organisations are keen that the smallholders' investment in TANICA is successful and that the company becomes a useful tool for the improvement of the welfare of the small coffee farmers.
Food Safety
Tanganyika Instant Coffee Public Limited Company (TANICA PLC) recognizes its responsibility towards providing only safe instant coffee to consumers by ensuring the safety of Food products throughout all its stages of production, including the supply chain and delivery process. The management and staff of TANICA are committed to take all necessary measures to ensure the safety of our coffee.
Our Food Safety Policy is based on openness, transparency and emphasizes the importance of high level of Food Safety measures. It also emphasizes open communication with suppliers, consumers and Food safety Authorities. All stakeholders both internal and external are obliged to follow all food safety requirements.
The Company is also committed to follow all the relevant National and International Standards as well as applicable regulatory and legal requirements. With Customers' safety at the center of our focus, we shall continually improve our manufacturing skills and capabilities to guarantee safe Instant coffee to our customers.
To achieve the safe instant coffee product, the company is committed to maintain the certified food Safety Management system (FSMS) through complying with all ISO 22000:2005 Food Safety Management Systems Standard Requirements.

Food Safety Policy

Mission
The mission of Tanganyika Instant Coffee Public Limited Company (TANICA PLC) is to utilize the available resources, both human and materials in manufacturing of high-quality Pure Instant Coffee to meet the local and export markets.
Vision
TANICA PLC seeks to continue being the number one producer of Pure Instant Coffee in East and Central Africa.








100
Skilled Workers
5
Branches
560
Industries Served
2184000
satisfied clients
Tanganyika Instant Coffee Public Limited Company, producer of Pure Spray Dried Instant Coffee
Meet the leadership
Procurement and Logistic Manager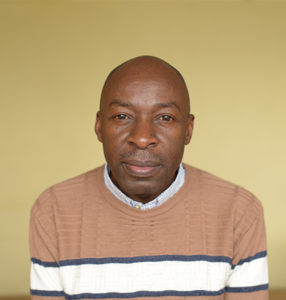 Chief Accountant
Let's make Business today